Join our active Facebook group to get more resources and answers to your burning questions.
Recommended Marketing Strategies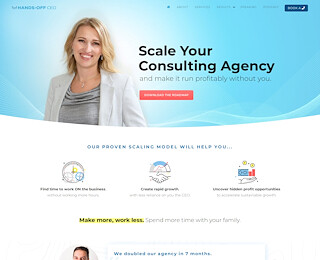 If you're looking to implement a marketing strategy for your business, you may be tempted to turn to the wealth of online resources available, such as videos and blogs on the subject. While these can be helpful, they can also cause more harm than good if you don't have the necessary context or expertise to properly interpret and apply the information.Â
Consulting with a digital marketing coach, on the other hand, can provide the guidance and support you need to develop and execute a successful marketing strategy. In this article, we'll explore why consulting with a coach is often a better option than trying to go it alone, and we'll recommend some of the top marketing strategies that coaches often teach.
What are Some of the Top Recommended Marketing Strategies for 2023?
There are many marketing strategies that digital marketing coaches may recommend, and the best strategies for a particular business will depend on its specific goals, target audience, and resources. However, here are some common marketing strategies that are often recommended by digital marketing coaches:
Search engine optimization (SEO): This involves optimizing your website and online content to rank higher in search engine results, so that you can attract more qualified traffic to your site.
Content marketing: This involves creating and sharing valuable, relevant, and consistent content to attract and retain a clearly defined audience, with the goal of driving profitable customer action.
Social media marketing: This involves using social media platforms to connect with your target audience and promote your brand, products, or services.
Email marketing: This involves using email to communicate with your customers and prospects and promote your brand, products, or services.
Pay-per-click (PPC) advertising: This involves using online platforms to place ads that only charge you when someone clicks on them.
Influencer marketing: This involves partnering with influential people in your industry or niche to promote your brand, products, or services to their audience.
Video marketing: This involves using video to promote your brand, products, or services, and can include creating and sharing video content on social media, your website, or other online platforms.
It's important to note that no single marketing strategy will be the best fit for every business, and the best approach will often involve a combination of different strategies. Digital marketing coaches can help businesses identify the strategies that are most likely to be effective for their specific goals and target audience.
Consult with Hands-Off CEO
At Hands-Off CEO, we are committed to helping our clients determine, implement, tweak, and improve their digital marketing strategies. Our team of experienced digital marketing coaches has the knowledge and expertise to help you develop a customized marketing plan that is tailored to your specific goals and target audience.
We'll work with you to understand your business and its unique needs, and we'll help you identify the marketing strategies that are most likely to be effective. We'll also provide ongoing support and guidance as you implement and refine your marketing efforts, and we'll help you track and measure your progress to ensure that you are getting the best possible results.
Whether you're just starting out with digital marketing or you're looking to take your efforts to the next level, we can help with digital marketing coaching. Contact Hands-Off CEO today and let us help you succeed with your digital marketing efforts.