Join our active Facebook group to get more resources and answers to your burning questions.
Coaches for Digital Marketing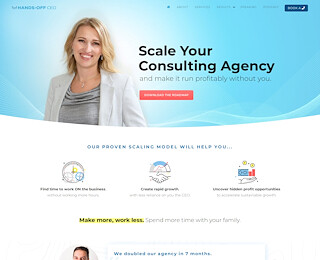 A digital marketing coach is a professional who helps business owners and entrepreneurs develop and implement effective digital marketing strategies. Digital marketing coaches often work with clients to identify their target audience, define their marketing goals, and develop a plan to reach those goals using digital channels such as social media, email, and paid advertising.
Coaches for Digital Marketing may also provide guidance on how to track and measure the effectiveness of marketing efforts, and may offer training and support on topics such as search engine optimization (SEO), content marketing, and email marketing.
Overall, the goal of a digital marketing coach is to help businesses build an online presence, attract and retain customers, and drive sales and revenue through digital marketing efforts. If you are a small business owner or entrepreneur looking to improve your digital marketing efforts, working with a digital marketing coach can be a valuable investment.
When choosing a digital marketing coach, it's important to consider the following factors:
Expertise and experience: Look for a coach with a track record of success in digital marketing. They should have a deep understanding of various digital marketing channels and strategies, and be able to demonstrate their ability to drive results for their clients.
Specialties: Consider whether the coach has expertise in specific areas of digital marketing that align with your business needs. For example, if you are looking to improve your social media marketing, you may want to find a coach with a strong background in that area.
Communication style: It's important to work with a coach who you feel comfortable communicating with and who you feel understands your business and goals. Consider whether their communication style and approach align with your preferences.
Services offered: Different coaches offer different types and levels of service. Consider whether the coach's services align with your needs and budget. For example, some coaches may offer one-on-one coaching, while others may offer group training or online courses.
Testimonials and references: Look for coaches who have a proven track record of helping their clients achieve success. Consider reading reviews and testimonials from their past clients to get a sense of their expertise and effectiveness.
By considering these factors, you can choose a digital marketing coach who is well-suited to help you achieve your business goals.
Contact Hands-Off CEO for the Best Digital Marketing Coaching Services
Looking for the best digital marketing coaching services? Look no further than Hands-Off CEO! Our team of experienced professionals is here to help you develop and implement effective digital marketing strategies that drive results for your business. Hands-Off CEO has the reputation you can depend on, knowing that we have a track record of success and excellent client service.
We offer a range of services, including one-on-one coaching, group training, and online courses, and we have a proven track record of helping our clients achieve success. Contact us today to learn more and schedule a consultation. Don't wait – take the first step towards growing your business and contact Hands-Off CEO now!